It's very easy to add Video in your Page. For this you can follow these steps:
1. Go to the particular page in which you want to post video.
2. After that click on 'Videos' tab which is present in the page.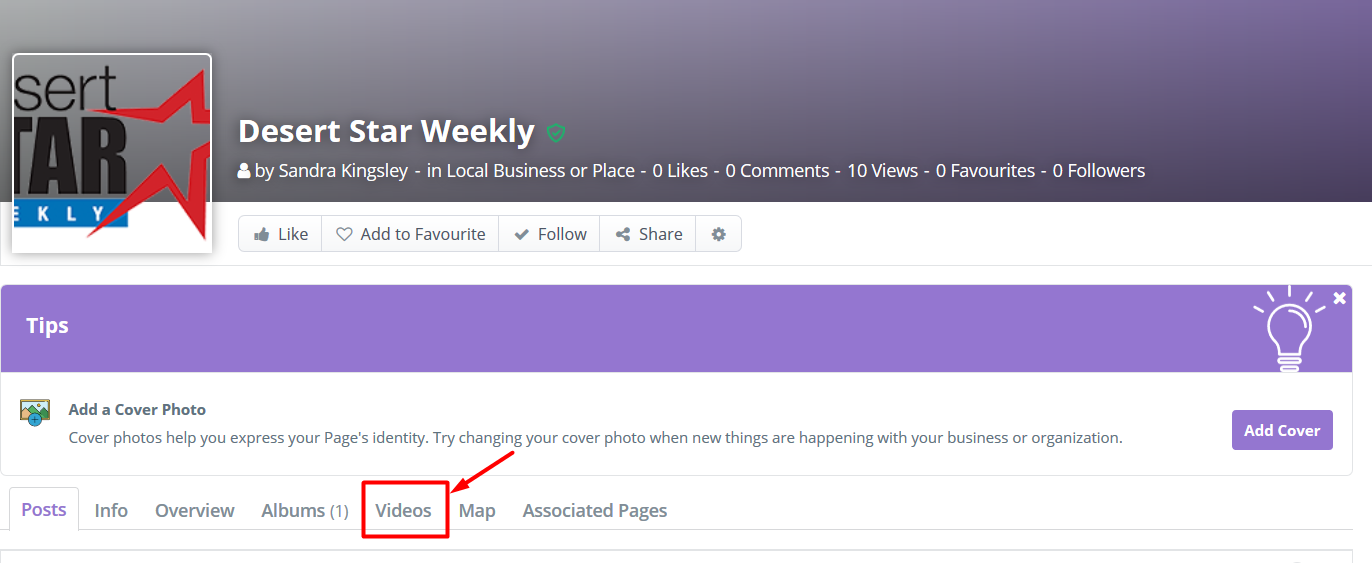 3. Click on 'Post New Video' Button.
4. Add New Video form will get appeared in which you have to fill all the details such as Video Source, Video Title, Video URL etc. which are necessary to add video in your page.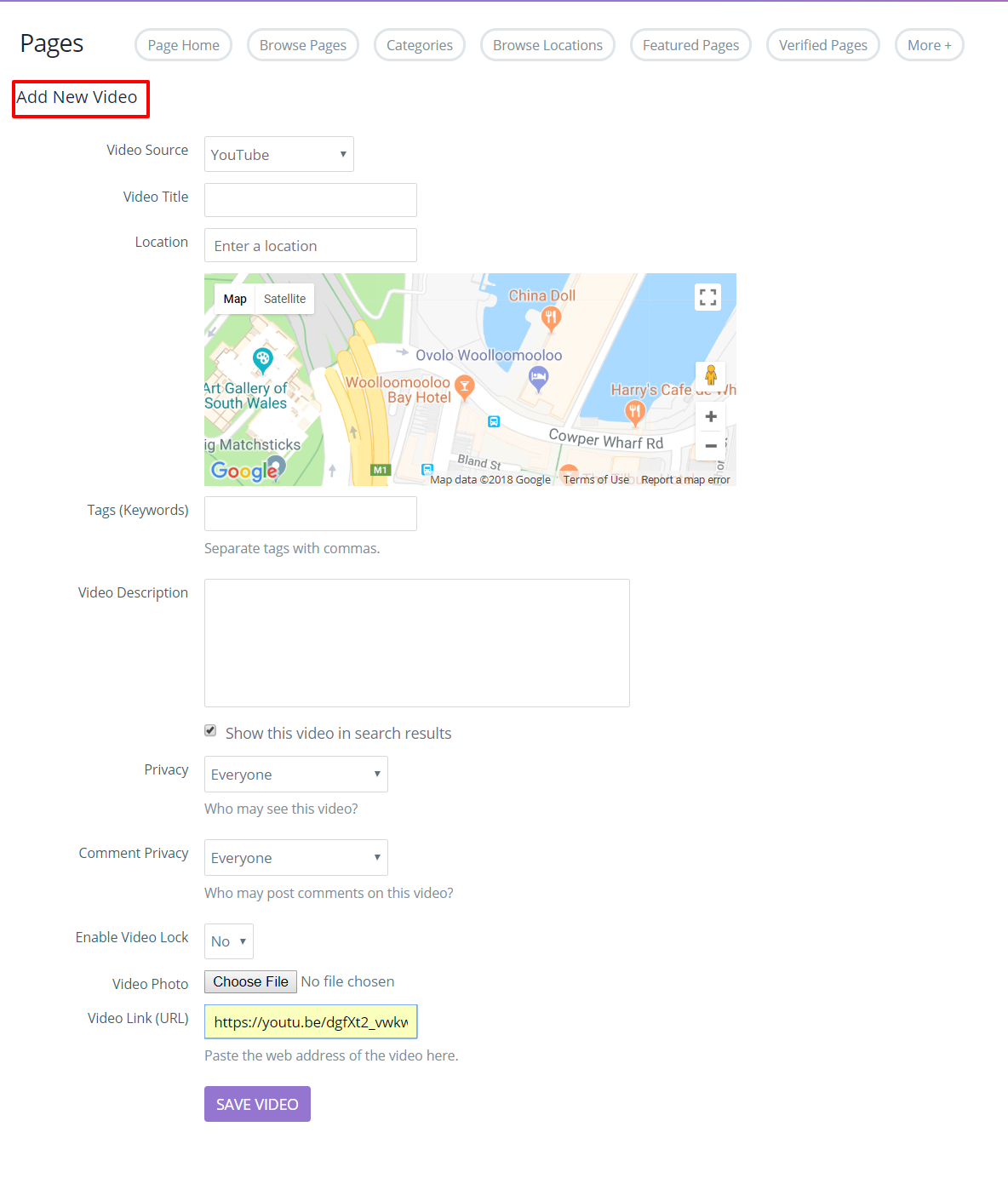 5. After filling all the details click on 'Save Video' Button.
6. In the same way you can post multiple videos in your page and these videos will get visible at Profile of your page under Videos section.