Contact Information helps your site users to get in contact with the Classroom / Classrooms for which they are searching. They can contact Classroom owner if they have any queries or they want any custom courses to get created.
So with the below mentioned steps, you can add contact information for your classroom:
1. Go to the Dashboard of your classroom.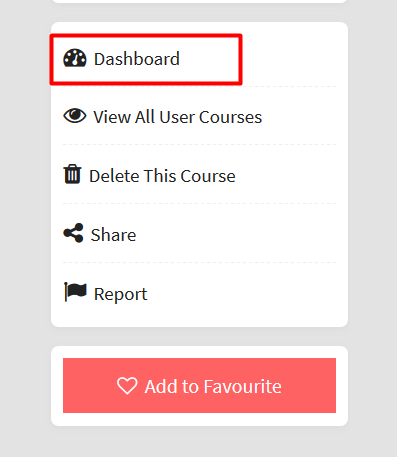 2. In Dashboard, go to "Contact Information" section.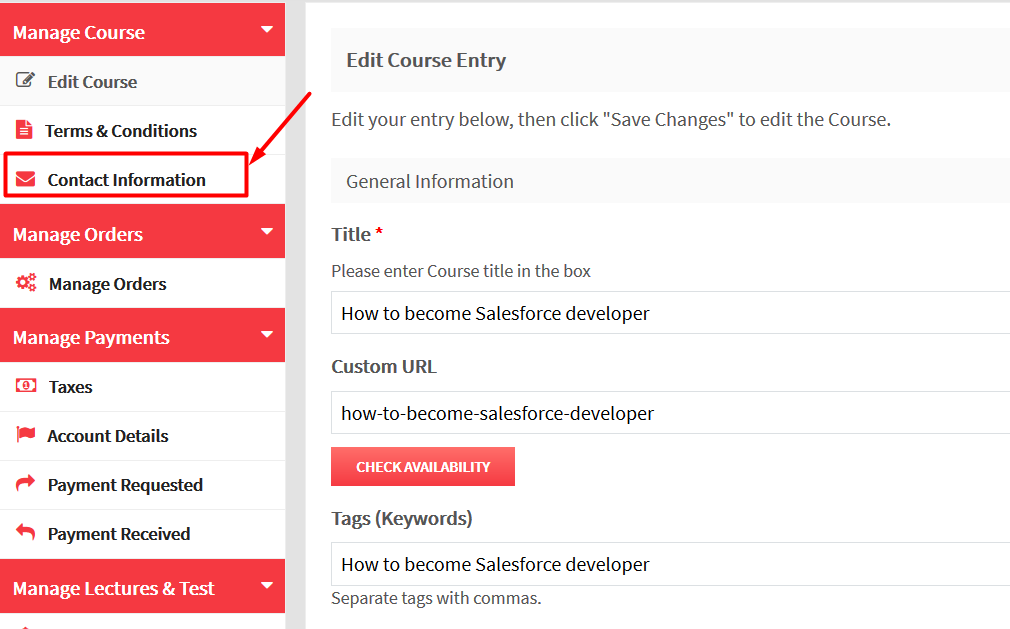 3. A page will get appear where you need to add various details for the contact information such as Name, , Phone, Website URL, Facebook URL, Linkedin URL, Twitter URL etc. for your classroom and after that click on "Save Changes" button.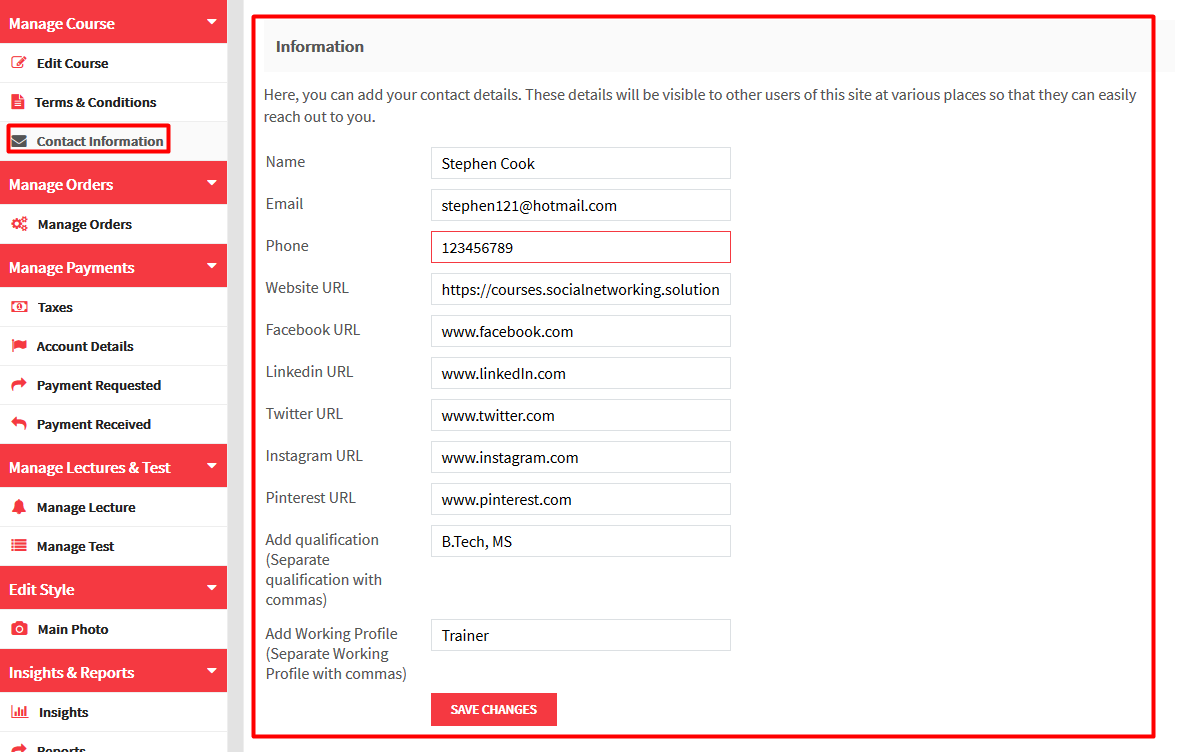 4. This Contact Info will get visible to your users at the Classroom Profile page & various other widgetized pages of this plugin.