Classroom Owner always wants to keep track of what users have done in his classroom i.e; the statistics & report for the total number of course orders held on the basis of per month, per week, or on the present day, prices etc. which plays a significant role for running an online classroom more smoothly.
So with the help of Courses - LMS Plugin, you can easily check Sales Statistics & Report by following these simple & easy steps:
1. Go to Dashboard of Classroom from its Profile Page.

2. In Classroom Dashboard, go to "Sales Stats" section & a page will get appear from where you can check statistics report for Sales based on the different criteria such as Today, this Week, This Month. Also you can check details for Order Statistics such as Total Order, Total Courses Sold, Total Commission Amount, Total Tax Amount etc.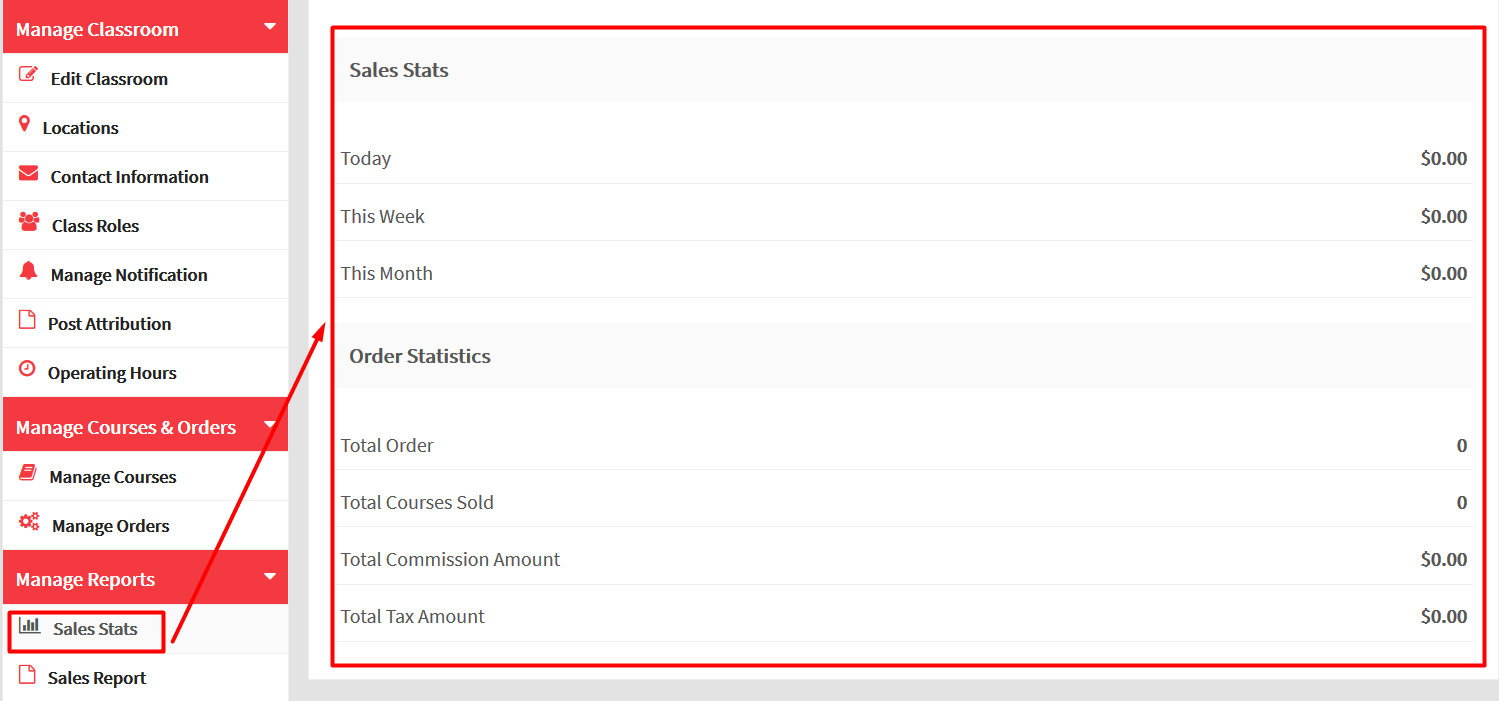 3. In Classroom Dashboard, go to "Sales Report" section