Locations are the essential part of online classrooms which enable other users to search any of the specific classroom as per their interest & need. They can easily find any of the classroom based on the specific location & can also add locations for classrooms.

So If you want to add multiple locations for your classrooms, then follow the below mentioned steps:
1. From the Classroom Profile Page, Go to the Dashboard.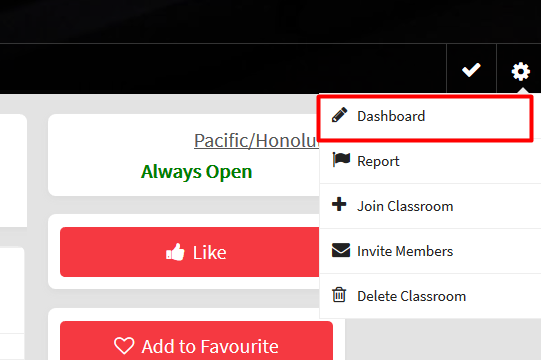 2. Go Locations tab which is present at the sidebar tabs on this page & then click on "Add Location" button.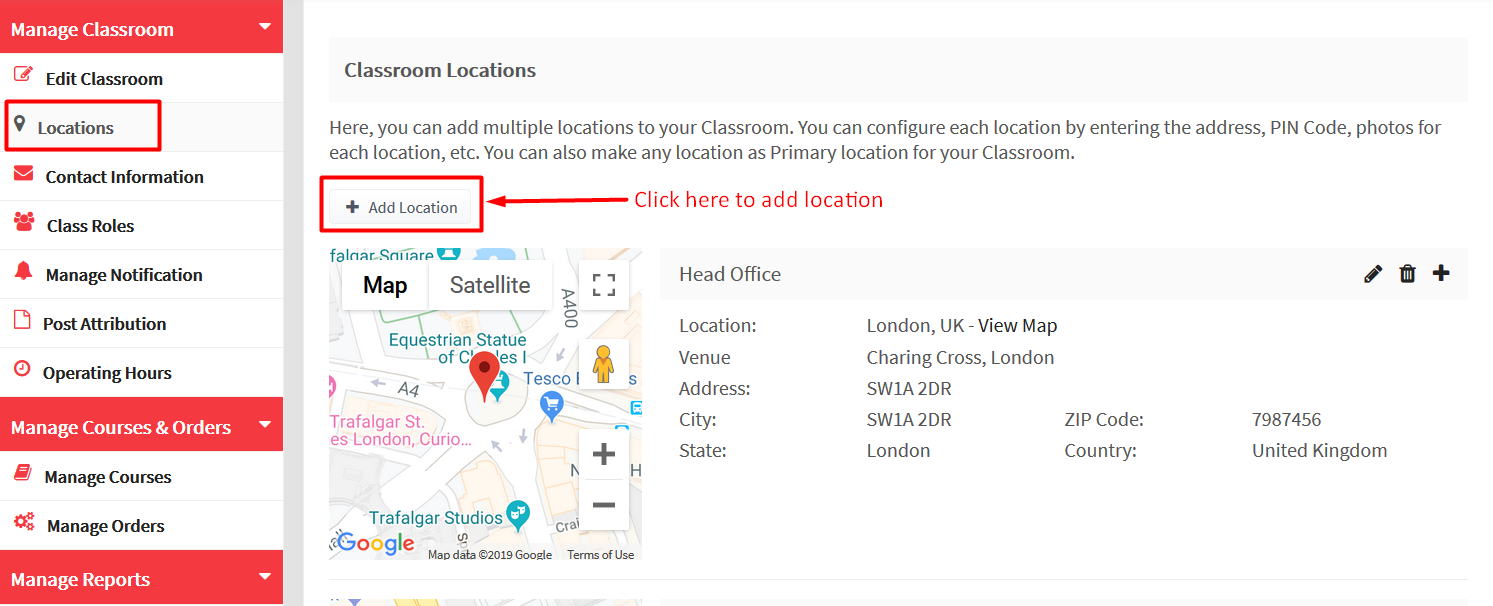 3. A popup will get appear from where Classroom owner can add new location for the classrooms by adding details such as Location Title, Location. You can also make any location as Primary location for your Classroom.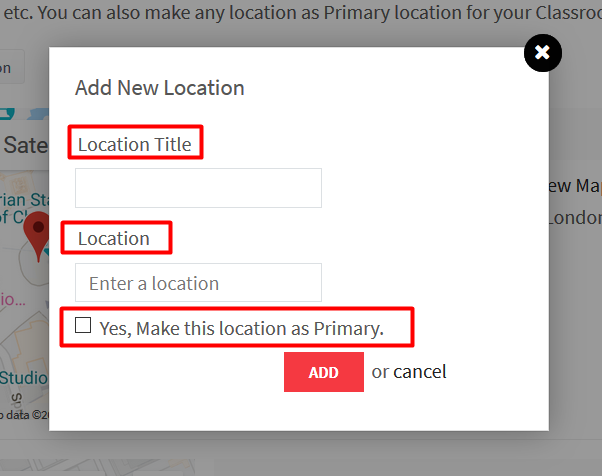 4. After filling the details in the popup, click on "Add" button. By following the above mentioned steps, you can create any number of Locations for the Classrooms.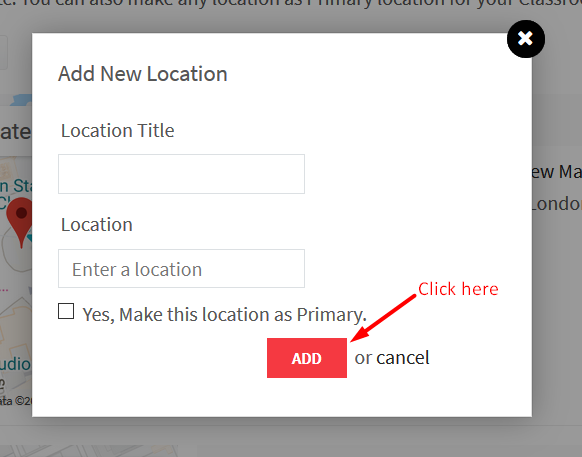 5. These added locations will get visible to the users at Classroom Profile Page under "Maps" tab.
6. Also it will get visible at the "Classroom Locations" page in the Map.