An online classroom is an environment created through the use of a learning management system that allows students and teachers to connect either synchronously (real-time, with teacher and students meeting at the same time or asynchronously with interaction between teacher and students occurring intermittently with a time..)
Courses - LMS Plugin is the one which enables you to create any number of online Classrooms with courses in them as per the choice. You can create classrooms by following the steps below:
1. In the Main Navigation Menu of this Plugin, Click on "Create New Classroom" menu.
2. "Create New Classroom" Page will appear where you have to fill in the following details for the Classroom:
Classroom Title

Tags

Category

Description

Location

Classroom Profile Design Layout

Enable Classroom Joining

Enable Auto Approve for Classroom

Main Photo for Classroom

Configure various privacies such as for View, Comment, Album Upload etc.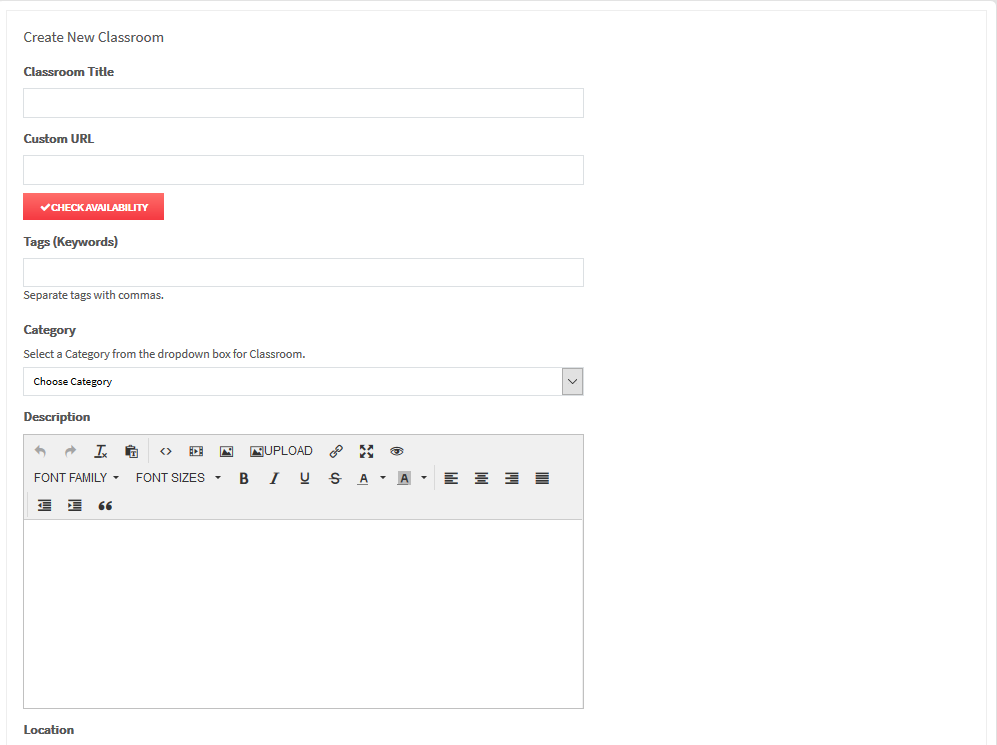 3. After filling all the details for the classrooms, click on "Save Changes" button.

4. You can add other details also for your classroom from its Dashboard such as Location, Contact Info, Operating Hours and many more...