You can simply follow these Steps :
1. You can enter Google API Key for the Location in Videos, but before this you have to enable the location for videos from Global settings of this extension.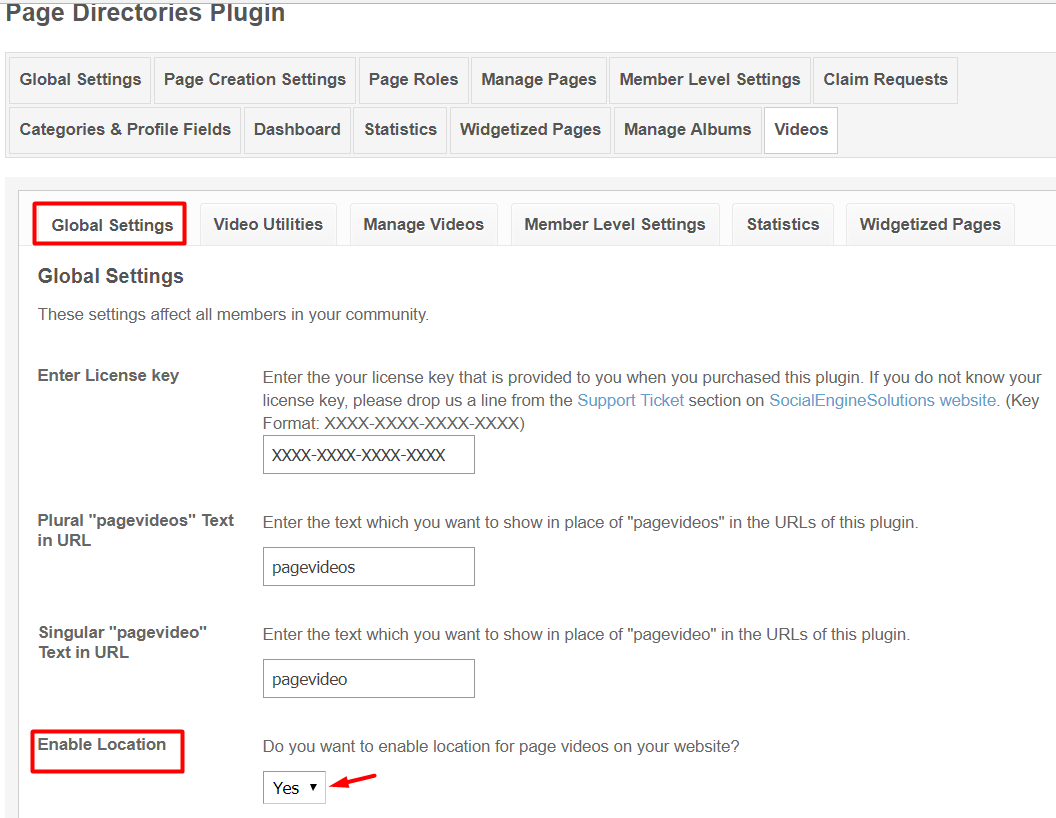 2. After that go to Main Menu in Admin Panel and Select 'Plugins' tab.
3. Click on "SES - Basic Required" Plugin and then go to Global Settings of this Plugin.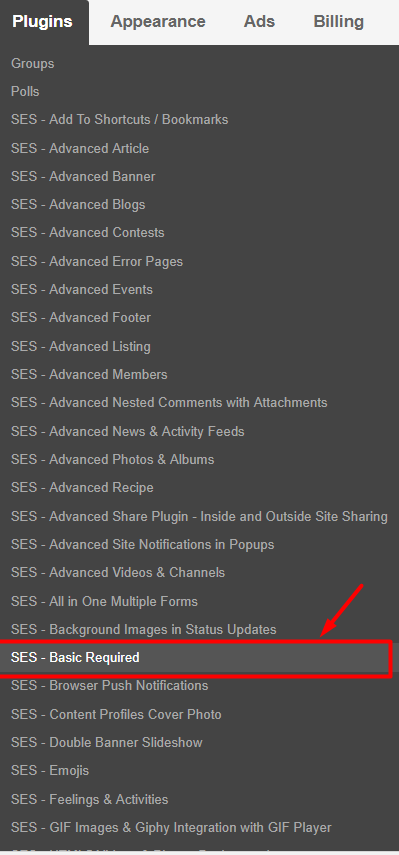 4. Here you can enter your Google API Key to enable location for Videos in Pages and for whole Website as well.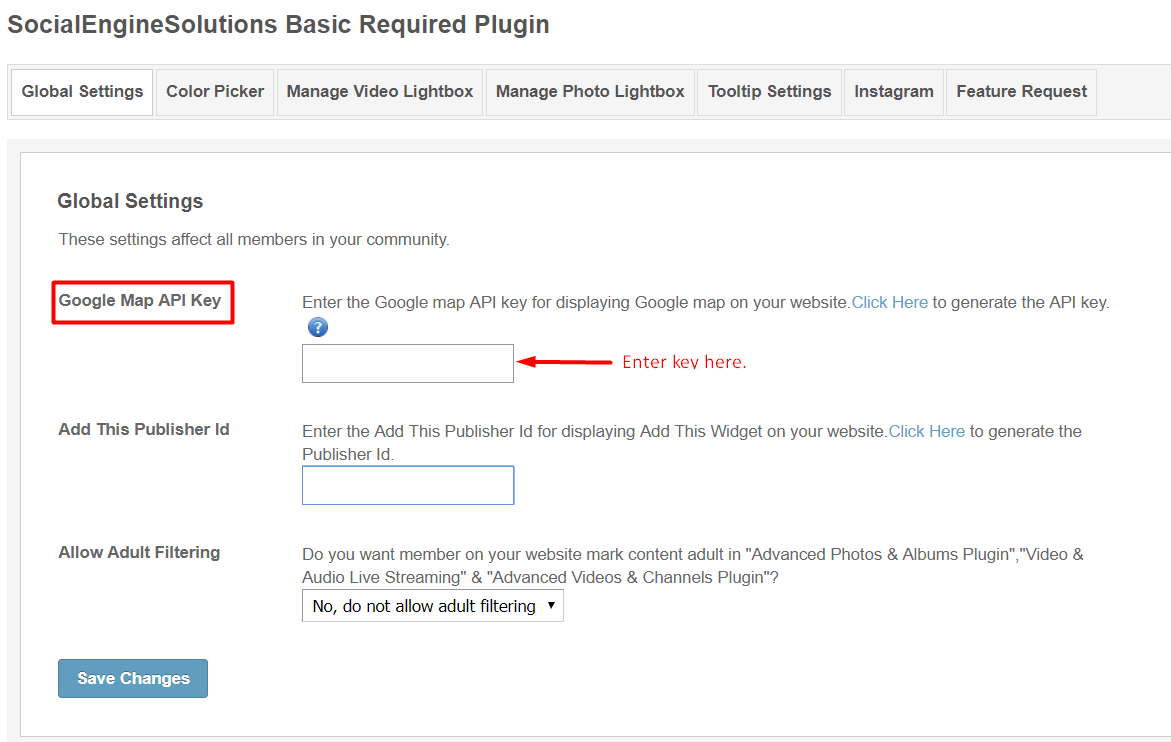 5. After that don't forget to click on 'Save Changes' Button.